Candidate Profiles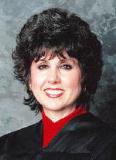 Amy Salerno

Candidate for:
Franklin County Municipal Court
Undergraduate Education:
Bachelor of Arts in American Studies, Youngstown State University (summa cum laude)
Legal Education:
Juris Doctor, Moritz College of Law, The Ohio State University
Legal Experience:

Judge, Franklin County Municipal Court (2005-present)
Private practice - solo practitioner (1982-1995 and 2002-2005)
Of Counsel, Teaford, Rich, Wheeler & Coffman (1997-2002)
Ohio House of Representatives - maintained private practice and sponsored numerous bills, advised and discussed legal and constitutional matters with House members (1995-2002)
Partnership with Michelle Shuster (1995-1997)
Administrative Law Judge, State Personnel Board of Review (1985-1989)
Candidate Statement:
I have been an attorney for 37 years and have practiced law in many areas and capactities and in numerous courts and counties in Ohio. As a former part-time Administrative Law Judge I heard testimony, reviewed evidence, administered oaths and wrote decisions. I left my position as Administrative Law Judge to focus on my private practice. Both the State of Ohio and the Unions had a great deal of respect for my work ethic and abilities and they urged me to come back to cover a backlog of cases that had accumulated since my departure.

As a Judge for 14.5 years, I have presided over 1000's of bench and jury trials, civil trials, motion hearings and post-conviction hearings. Additionally, I have ruled on issues of Constitutional Law. As a Judge it is important to treat every party as an individual without any prejudice or bias. In my courtroom, I treat every single person, attorney, party, witness and victim with the utmost respect and consideration.

My lengthy and varied legal background as well as my years in public service and on the bench make me highly qualified to continue as a Judge in the Franklin County Municipal Court.
Columbus Bar Association
Judicial Poll Results:
2019 Judicial Preference Poll
Running Against:
Jessica D'Varga