Candidate Profiles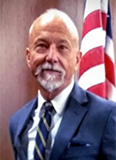 Will Ireland

Candidate for:
Franklin County Municipal Court
Undergraduate Education:
The Ohio State University, BA 1987, Classical Humanities, Ancient Greek & Roman Culture, Proficiency: Latin; ROTC: U.S. Army Commission.
Legal Education:
Capital University, JD 2003.
Legal Experience:
Solo Practitioner, 2004-Present.
Candidate Statement:
(In response to the question, "Please explain why you believe you are qualified for the judicial position for which you are seeking election.")
Will Ireland is a skilled practitioner with more than forty jury and bench trials throughout Ohio's common pleas, district, municipal and mayors' courts ranging from operating vehicle impaired to aggravated murder. Will is president of the Central Ohio Association of Criminal Defense Lawyers (COACDL) 2021-2 & 2010-1. While studying and attending law school in the night division he was a Franklin County Common Pleas Probation Officer (P.O.). Will is a thirty-year retired U.S. Army combat Veteran. He served throughout the continental United States, Central America, Balkans, Southwest and Southeast Asia. He is a military trained aviator and as a commissioned officer his duties included leading soldiers, taking care of their well-being and their equipment. He always places the welfare of others above his personal interests. As a jurist he will draw upon his unique experience and his professional insight in serving our community.
Columbus Bar Association
2021 Judiciary Committee Finding:
4 stars (what does this mean?)

Columbus Bar Association Judicial Poll Results:
2021 Judicial Preference Poll
Running Against:
Bill Hedrick