Candidate Profiles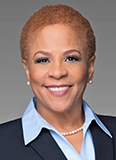 Monica Hawkins

Candidate for:
Franklin County Common Pleas Court, Domestic Relations/Juvenile Division
Undergraduate Education:
Bachelor of Arts: Criminology and Criminal Justice, The Ohio State University


Graduate Education:
Master of Science in Education, The University of Dayton
Legal Education:
Juris Doctorate, The Capital University Law School, The Dean's List
Legal Experience:

2018- Assistant Prosecutor, Columbus City Attorney's Office;

2004- Of Counsel, Look Ma' No Hands Organization;

2000-2012- Senior Trial Attorney, Franklin County Children Services, Franklin County Court of Common Pleas Domestic Division and Juvenile Branch;

I represented Franklin County Children's Services as both an attorney and social worker. My practice during that time focused on Child Welfare Law, Family Law, Adoption Law, Probate, and School Law. My clients during that time included parents, families, extended families and often children. I litigated numerous permanent custody trials before both judges and magistrates. My work also included contested custody trials, the termination of parental rights and "safe haven" cases. The population we served were people from various socio-economic levels, races, gender, nationalities, religious affiliations, cultures and value systems from throughout Franklin County. I have also worked with individuals who suffered with substance abuse and alcoholism as well as sexual perpetrators and their victims. I have worked with clients who suffered with mental health issues, developmental delays and low cognitive function. I have seen how the poorest in our society survive. Regardless of the circumstances, I treated every client with respect and dignity.
Candidate Statement:
(In response to the question, "Please explain why you believe you are qualified for the judicial position for which you are seeking election.")
My legal career includes extensive experience serving children and families with Franklin County Children's Services in the Franklin County Court of Common Pleas Domestic Division and Juvenile Branch. In addition to the legal work I did with Franklin County Children's Services, I also have over 10 years' experience as a Child Welfare Worker and over 12 years' experience as a senior trial attorney. My legal skills are demonstrated by my extensive litigation skills, courtroom experience, witness and expert testimony and oral and written argument. I believe that my extensive legal experience matters.

On background, I have served as an Investigator with the Office of the Federal Public Defender's Office, Southern District of Ohio, where I was assigned to the Capital Habeas Unit and worked with clients/inmates on death row. In this role, I utilized my experiences in social work, trial advocacy and my interpersonal skills to develop the trust and confidence of the client, the client's family, and the victim's family. Through these cases, I aided in legal strategy, evidence gathering and research. More importantly, this work shows my unique interpersonal skills, partnered with a multi-faceted perspective, that are needed in the courtroom as a protector of justice, fairness, and integrity. I have also worked as a Substance Abuse Counselor, and as a law clerk in a Domestic Relations firm. I am well versed with the court's specialty dockets and I have completed extensive training in interviewing skills with Children's Hospital Child Advocacy Center. I am also a certified in mediation training and have worked with a population riddled with substance abuse, mental health disabilities, violence, and poverty. These worlds are often in crisis and I have acted with diplomacy, human compassion, and mutual respect. I know I possess the judicial temperament necessary to effectively serve the public.

I am a devoted, dedicated, diligent mother, grandmother, and community resident. I have a passion to secure safe communities, preserve the family unit, protect children, and provide alternatives while preserving communal integrity. As a life-long public servant, I possess the education, experience, temperament, and skill set to serve in the Franklin County Court of Common Pleas Domestic Division and Juvenile Branch.
Columbus Bar Association
2018 Judiciary Committee Finding:
Not Recommended

Columbus Bar Association
Judicial Poll Results:
2018 Judicial Preference Poll
Running Against:
Amy Koorn