Candidate Profiles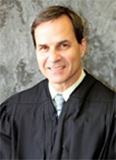 Judge Mark Hummer

Candidate for:
Franklin County Municipal Court
Undergraduate Education:
Ohio State, B.A. in Journalism, March 1981
Legal Education:
Capital, J.D., May 1986
Legal Experience:
12 years as a judge, 17 previous years as a magistrate, 6 previous years as a bailiff
Candidate Statement:
(In response to the question, "Please explain why you believe you are qualified for the judicial position for which you are seeking election.")
I believe I have responsibly handled the job as a Franklin County Municipal Court judge since I was elected in 2009. My peers on the 15-judge court elected me administrative and presiding judge of the court in 2018 and 2019 and I serve on several committees within the court, including personnel, magistrates, and finance. I also am a board member with the Ohio Association of Municipal Court Judges.

In every performance poll taken since I was elected, CBA lawyers have evaluated my performance among the top half of the judges in our court, including being among the top three in 2019 and 2021.

More important than any numbers, I do my best to treat with fairness every lawyer and litigant who appears before me.
Columbus Bar Association
2021 Judiciary Committee Finding:
5 stars (what does this mean?)

Columbus Bar Association Judicial Poll Results:
2021 Judicial Performance Poll
Running Against:
Uncontested