Candidate Profiles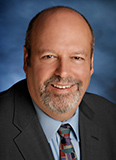 Jeff Mackey

Candidate for:
Franklin County Probate Court
Undergraduate Education:
B.A. The Ohio State University
Legal Education:
J.D. The Ohio State University College of Law
Legal Experience:
38 years experience practicing Probate law
Candidate Statement:
(In response to the question, "Please explain why you believe you are qualified for the judicial position for which you are seeking election.")
My many years of community service and representing thousands of clients in probate matters makes me uniquely qualified to continue to serve the citizens of Franklin County as their Probate Judge. I have advised many clients over the years in ways to avoid the probate process. I have also assisted many elderly clients in staying in their homes and avoiding nursing homes and assisted living.
Columbus Bar Association
2020 Judiciary Committee Finding:
Highly Recommended

Columbus Bar Association Judicial Poll Results:
2020 Judicial Preference Poll
Running Against:
Hon. Robert G. Montgomery